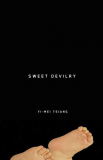 "Yi-Mei Tsiang's debut collection, Sweet Devilry, explores the tenderness of loss that informs motherhood as well as the power and the conflict that come with being a woman. Both celebration and elegy, these poems find their centre in familial love. Lyric and traditional, though attuned to the visual and the experimental, Sweet Devilry also has a whimsical, and sometimes biting, sense of humour. "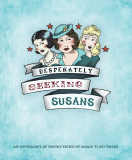 Though many anthologies purport to establish a new canon, Desperately Seeking Susans simply luxuriates in the ridiculous surfeit of talent we can find in not only Canadian poets, not only female Canadian poets, but female Canadian poets named Susan. Desperately Seeking Susans has been featured in Macleans Magazine and CBC's The Next Chapter!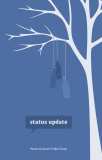 Status Update is a collision between one of today's most popular social networking websites and the seemingly rigid conventions of poetry. Through this juxtaposition, Tsiang explores the intimate, perverse, and endlessly compelling world of text that is sent out daily to strangers and friends alike.